Welcome to my webpage.I build quality Truss Dobsonian telescopes.

Please contact us if you have any questions or any information.

Please feel free to browse and see the many satisfied customers I have

served and please visit again. Thank You.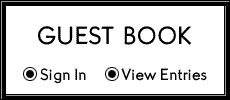 E mail : astrosky@centurylink.net

 Youtube video in Updates page on your projects . 

 cellphone:337 499 6627 (text only)

Workshop phone: 337 214 0023

Date Delivery: 

Tinchi L.    12.5"               May.   2014       

Wilfred D.  12.5"               April   2014

Gerald F.   22"                  April   2014       Delivered on April 9th

William C.  16"                  April   2014

Tri A.         12.5"               Feb.    2014      Delivered on Feb.17th 

Jim G        14.5"               May     2014

​Now accept deposit for April production run

3 more telescopes left.                                 Next production run on Sept.